walk for life
October 21, 2023
PCS Health announces its annual "Walk for Life" to help support our services in the community.
This is our BIG FUNDRAISER with a BIG GOAL: To raise $55,000 to continue offering services that give hope,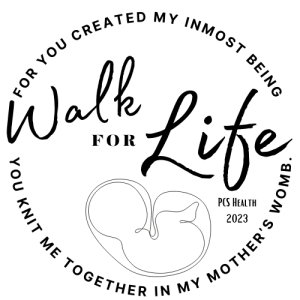 compassion and help to women and men seeking answers to the pregnancy related issues within the community.
PCS has been offering services to the community for over 35 years. With our  licensed medical clinic we are able to offer early pregnancy diagnostic ultrasound imaging. You CAN make the difference for life by helping raise funds to support these life sustaining services.
One of the best ways to experience the Walk For Life is to get your friends and family to join in on the fun and create a team… have fun with it. Create a catchy name, funny caps, matching outfits…get creative!
WHERE: PCS Health 3105 Cedar Ravine Suite 103 Placerville, CA 95667
9:00 a.m. Registration/ Check in9:45 a.m. Walk Begins
10:45 -12:30 Open House at PCS – Enjoy light refreshments as you take the opportunity to see our clinic and chat with some of our board members, staff and volunteers!
Baby Bottle Campaign
A little change…changes lives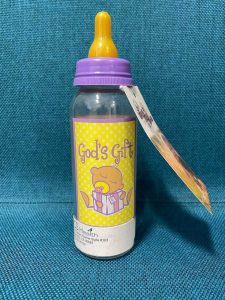 The baby bottle campaign provides "change bottles" to individuals and churches or organizations. Did you know we provide diapers to needy women in the community almost every day?
We are blessed by your support and thank you for participating in the BBC!
Each bottle collected has an average of $20 of loose change. You can fill 1, 2, 3 or more bottles easier than ever.
Click the donate button below to participate!
*PCS Health does not perform or refer for abortions.