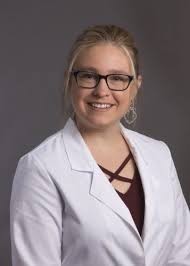 Pregnancy Counseling Services would like to announce, Dr. Emilie Riddle, as their newest board member and Medical Director. This brings our board to a total of 7 board members. "We are extremely excited to have Emilie as a part of our ministry! This brings us one step closer to offering free ultrasounds and STD testing here in El Dorado County."
Dr. Riddle is currently a family practice doctor at Marshall Hospital.
She comes from Cookeville, Tennessee, where she owned a family practice and served as medical director of a homecare agency.
A 2001 graduate of Louisiana State University (Bachelor of Science in Biological Sciences), Dr. Riddle earned a medical degree from Loma Linda University in 2007. In 2010 she completed her residency in family medicine at St Vincent's East in Birmingham, Alabama.
Dr. Riddle takes pride in her Christian faith. She spent three years seeing underserved patients at a free clinic in Birmingham and four years volunteering for a church youth group in Tennessee.
"I have been blessed to have been given the opportunity to serve our community as the medical director for PCS. Every life is precious to God, and I look forward to helping protect the sanctity of life in this ministry," said Emilie Riddle.
"Before I formed you in the womb, I knew you, before you were born I set you apart; I appointed you as a prophet to the nations." Jeremiah 1:5 NIV